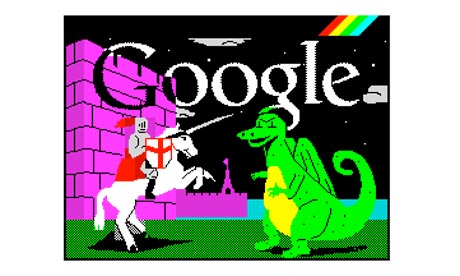 The Spectrum turned  30 earlier this year (how OLD do you feel NOW???!) and as you will have seen on Twitter, it sparked off yet ANOTHER Console War as fanboys from all sides celebrate or try to de-bunk the legendard computer…
Spectrum, C64, Amstrad…which is better? There's only one way to find out….

ffffiiiiiggghhhttttttttttt!!!!!!!

But shut your whinging faces fanboys – there's no need to fight over this… ZX Spectrum 128k is the best…. Hands down….

All the COOLEST kids had a Spectrum. You know why??
Because I had one….and I still have!

The sheer ARMY of developers and bedroom programmers back in the day, coupled by the fact that some are STILL making games for the system even TODAY (see an example in my Future Looter Review on the review tabs above) just shows you what a well respected, amazing platform it was/is.
Yes – it wasn't the most powerful system of it's day and didn't have as many colours, etc as the others, but it was cheap (especially important to a family in the 1980s – take a History lesson), quirky (you all know my thoughts on the importance of quirkyness!), and British with all the ecentricities therein (Clive Sinclair was a pioneer and a nut-job!)
So raise your glasses, and shake your asses to the King…the Granddaddy of them all…Ladies and Gentlemen I give you…

The ZX Spectrum. Nuff Said.